Regular price
Sale price
$55.00 USD
Unit price
per
Sale
Sold out
The Scrubba wash bag is the world's smallest washing machine and is perfect for apartment living, travel and camping.
 Featuring a flexible inner washboard, the pocket-sized Scrubba wash bag allows a machine-quality wash anywhere in just minutes. It is hygienic, self-contained, electricity-free and easy to use, even in the smallest apartment or hotel room. Whether you are using it at home to avoid Laundromats or planning your next travel or camping adventure, the patented Scrubba wash bag is the best way to wash clothes anywhere.
Over 300,000 travellers, campers, home-users, backpackers, hikers and holidaymakers have experienced firsthand the quality wash our internal flexible washboard delivers.
Wash up to 2 T-shirts, two pairs of underwear and two pairs of socks in each load. 
With a Scrubba Wash Bag, you can:
Wash clothes wherever and whenever you want.
Avoid using public Laundromats.
Effectively clean your clothes with the help of hundreds of internal Scrubba™ 'nobules.'
Pack fewer clothes and travel with a lighter backpack, bag or suitcase
Achieve a machine-quality wash in just minutes with six easy steps.
Alleviate the need to wash clothes in dirty hotel sinks ineffectively
Avoid excess airline baggage fees by packing fewer clothes.
Save money and water when doing laundry while travelling. 
Features
Lightest washing machine in the world, weighing around 150g (5.3 oz.)
Pocket-size and small enough to take anywhere
User instructions printed on the outside of the bag
Transparent window to monitor washing and water levels
Grip backing on the outside to prevent sliding on surfaces while washing
Air release valve
Doubles as a dry bag. 
Specifications
Weight:
Weighs around 150g (5.3 oz.)
Dimensions: 
54cm x 32cm (when laid flat) -21.3" x 12.6"  
16cm x 6cm x 6cm (when rolled for storage) - 6.3" x 2.4" x 2.4" 
View full details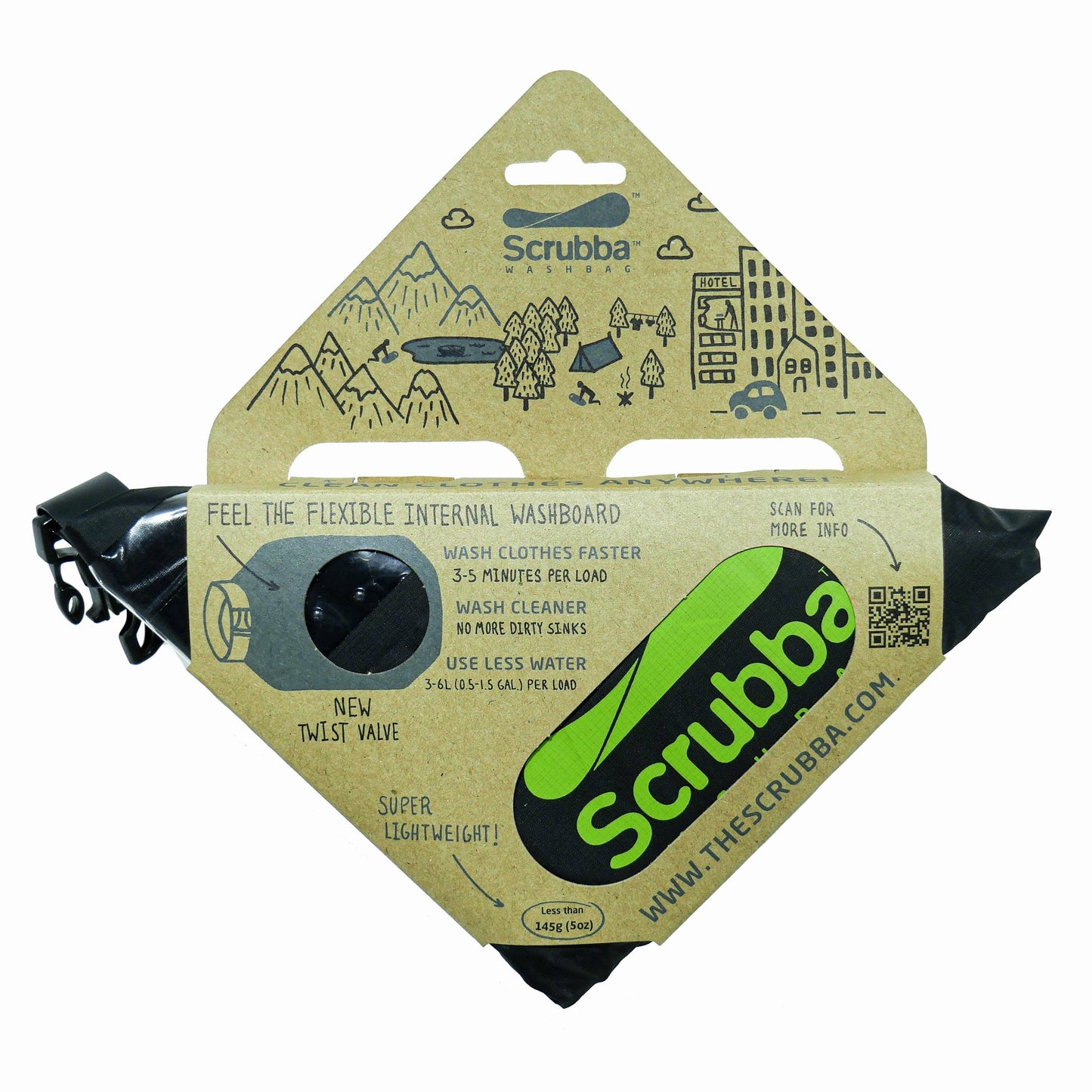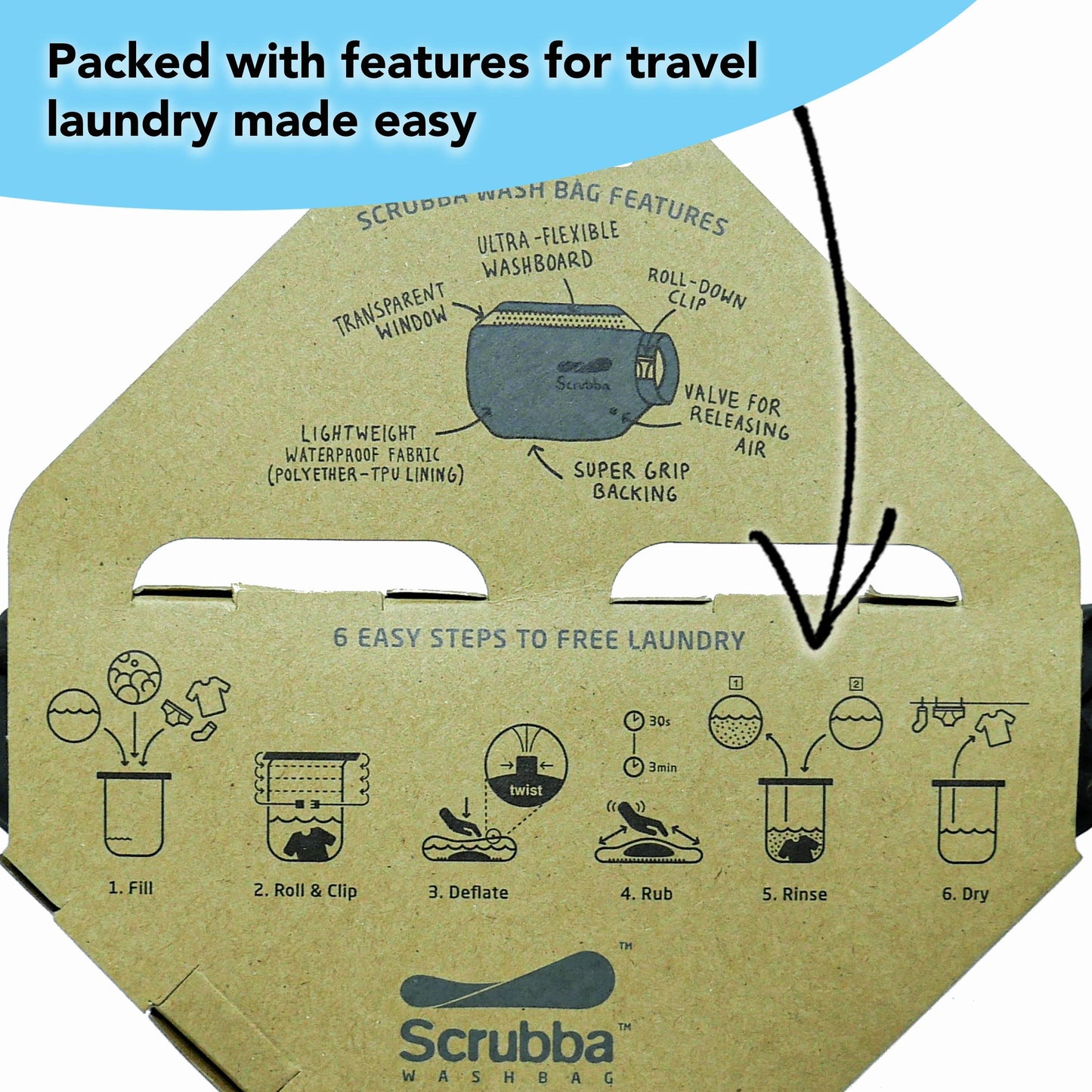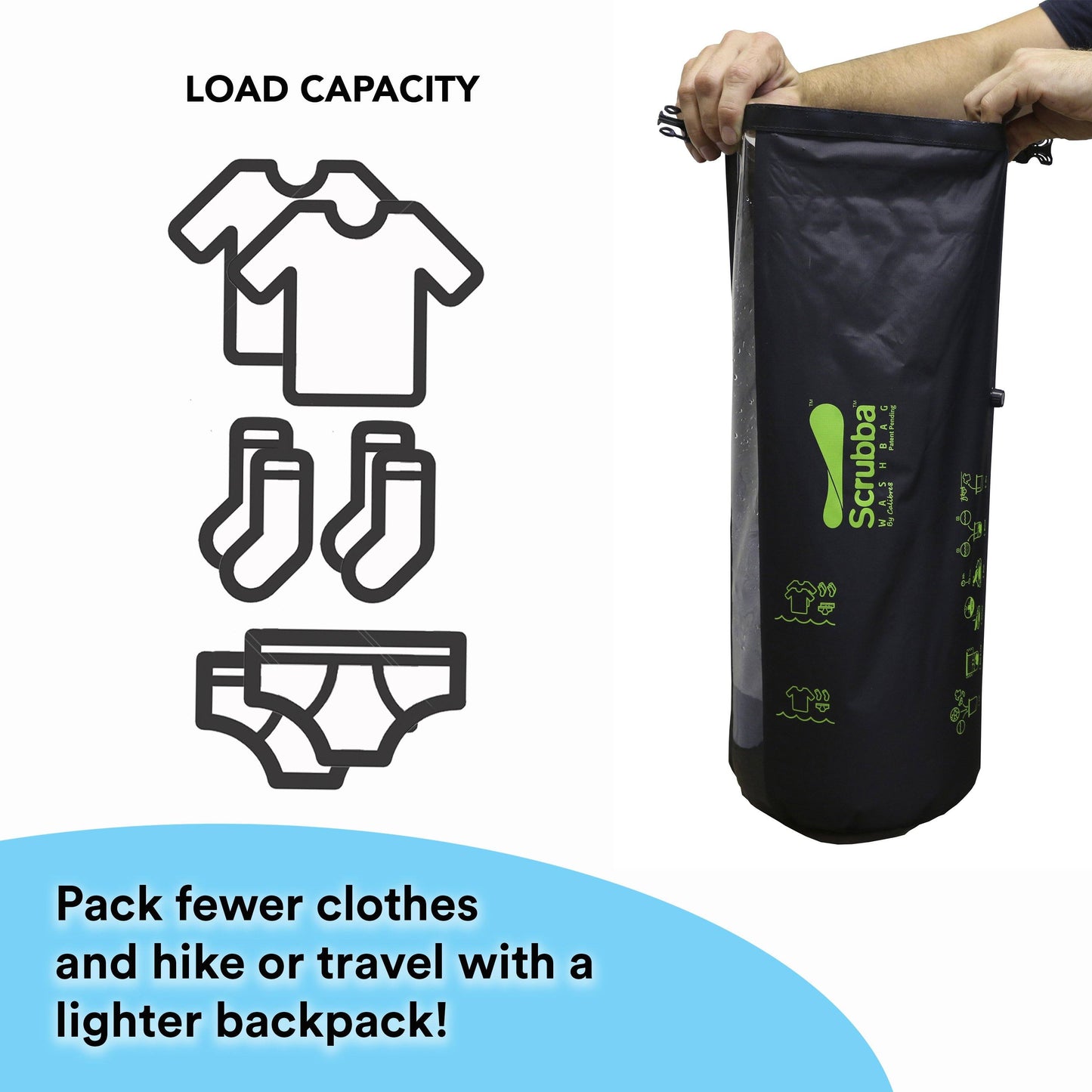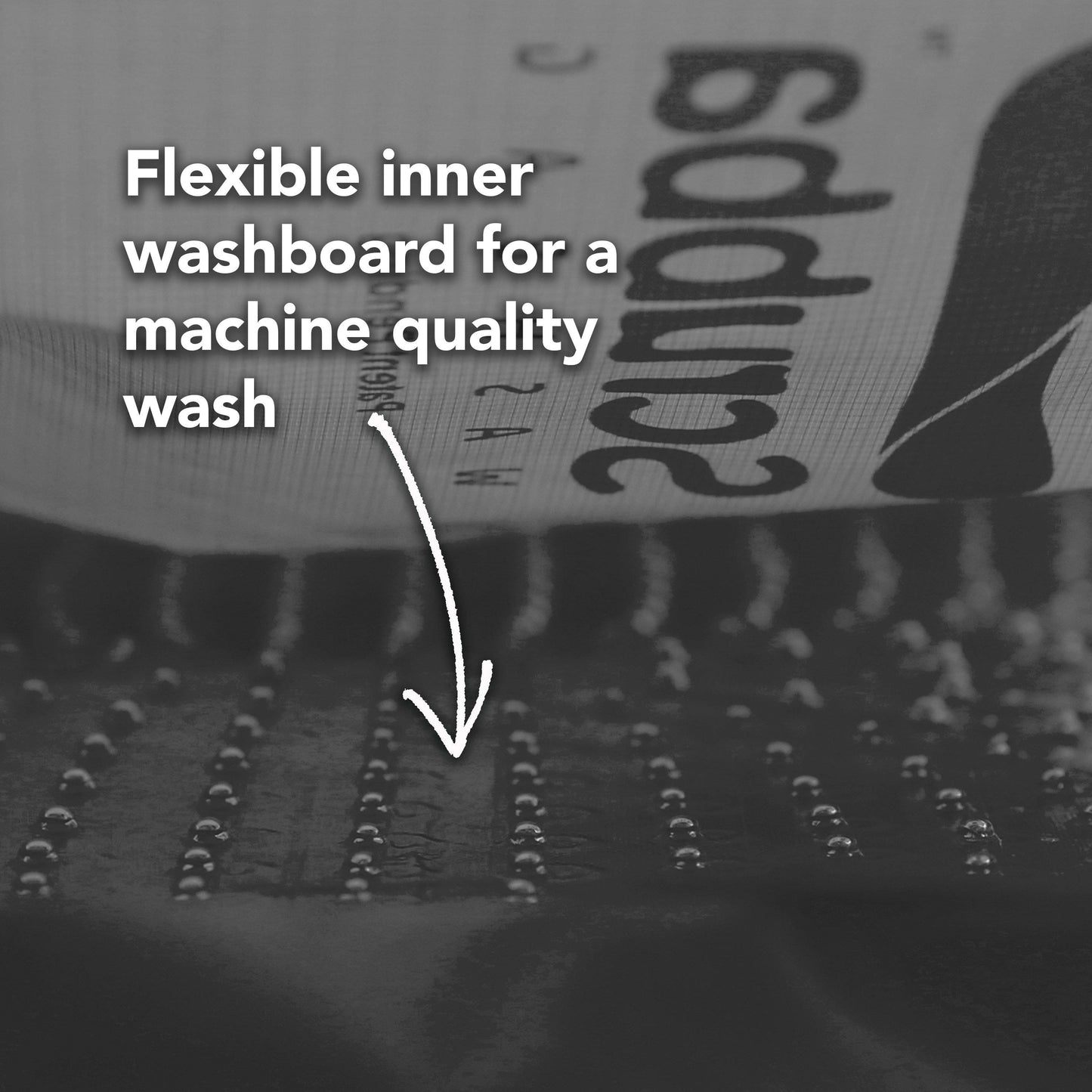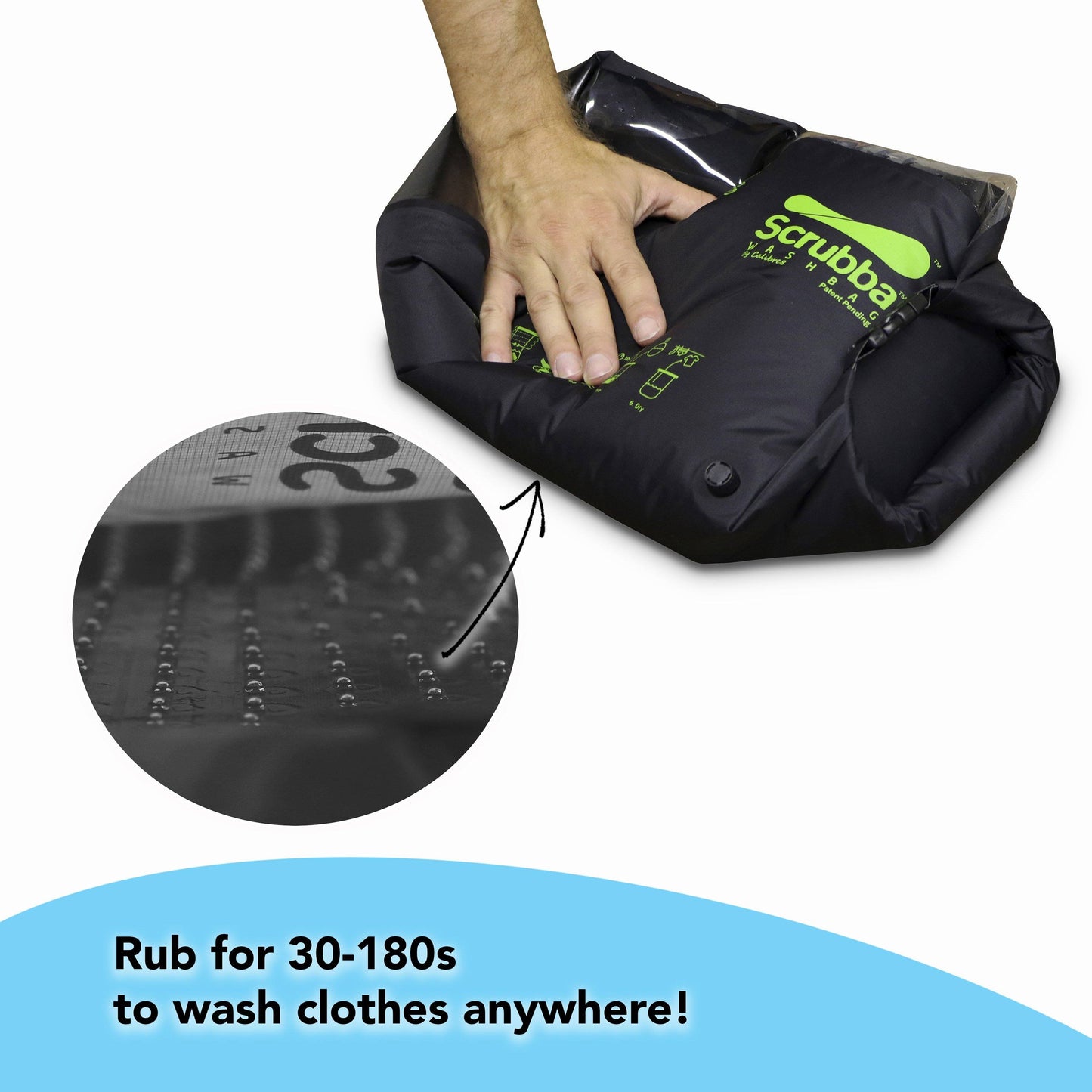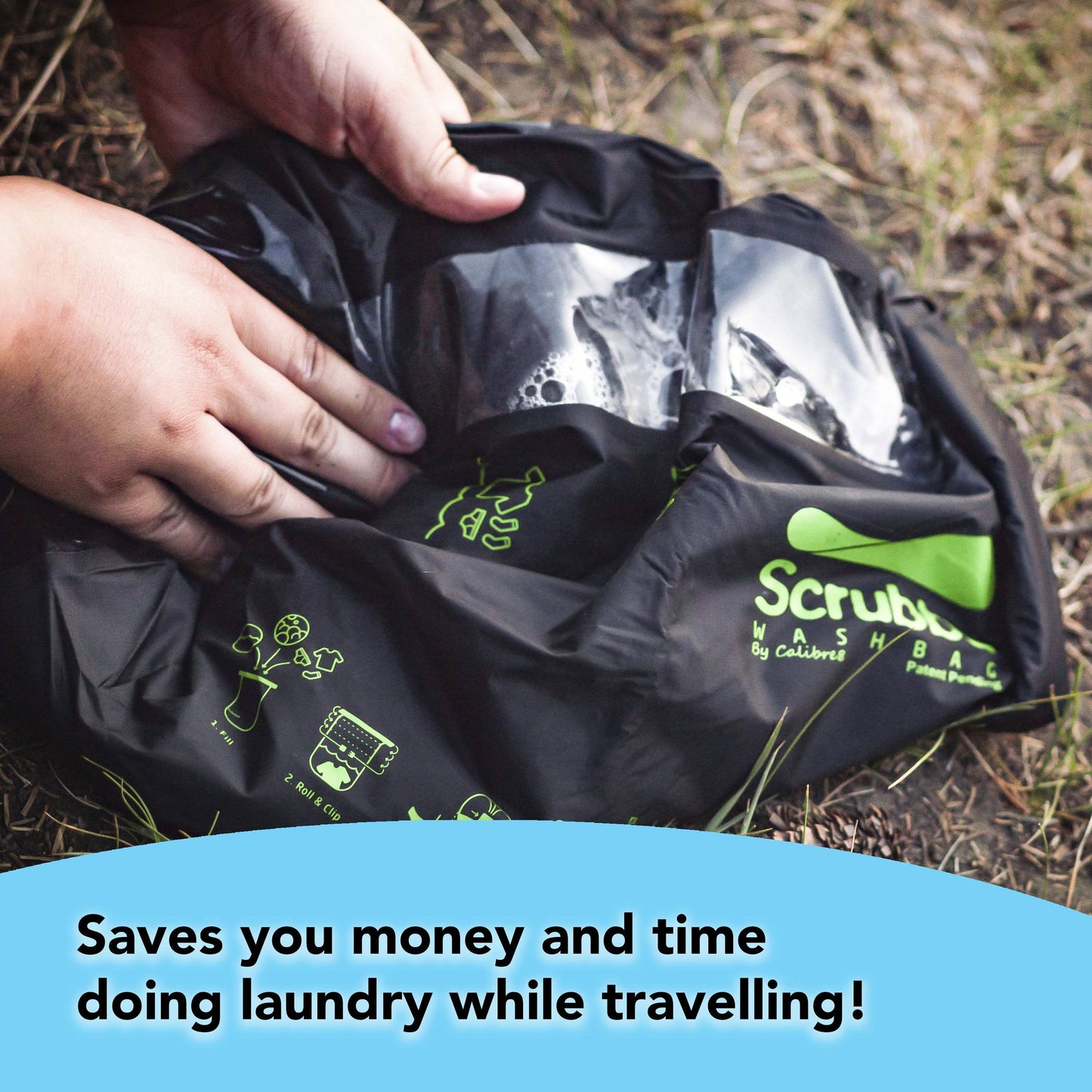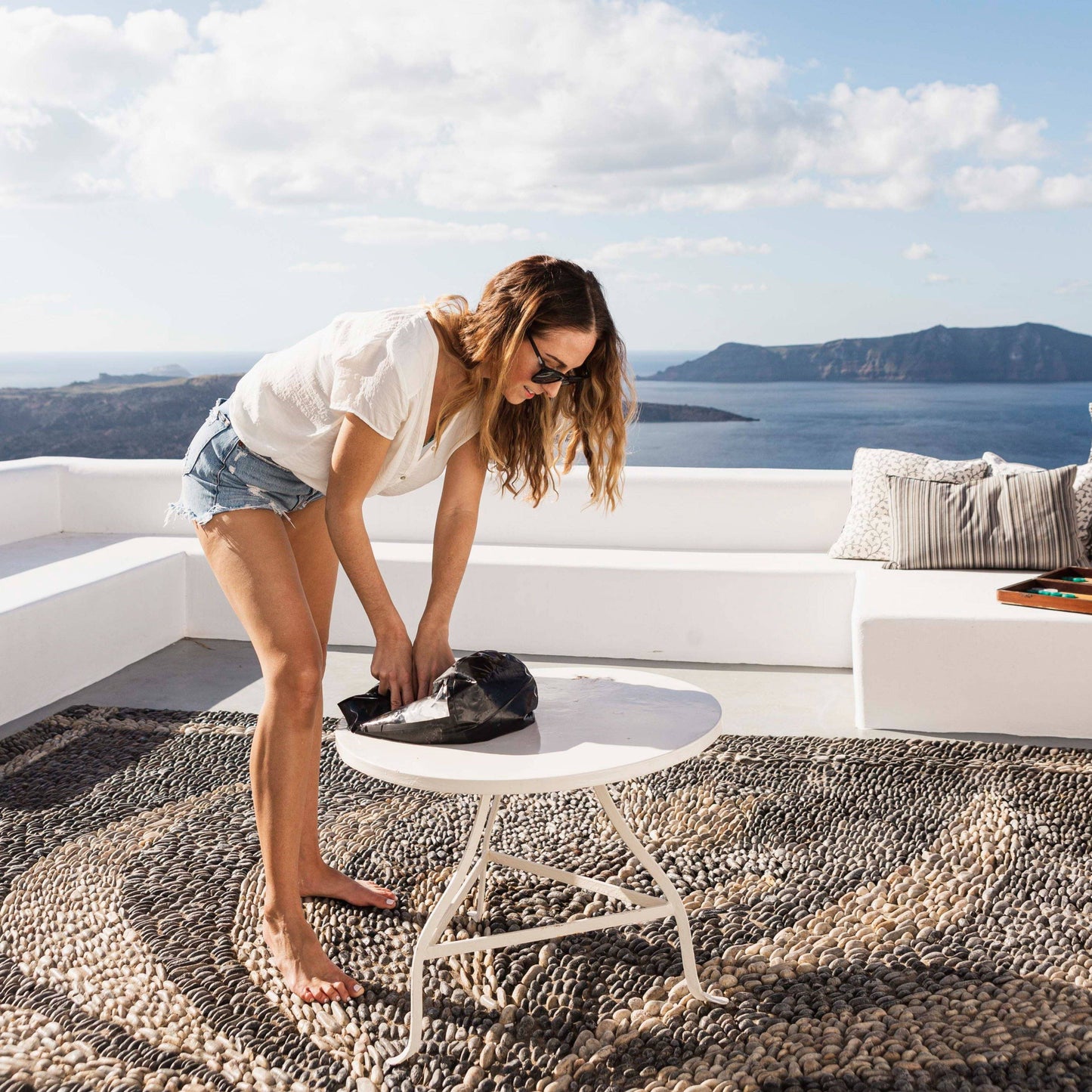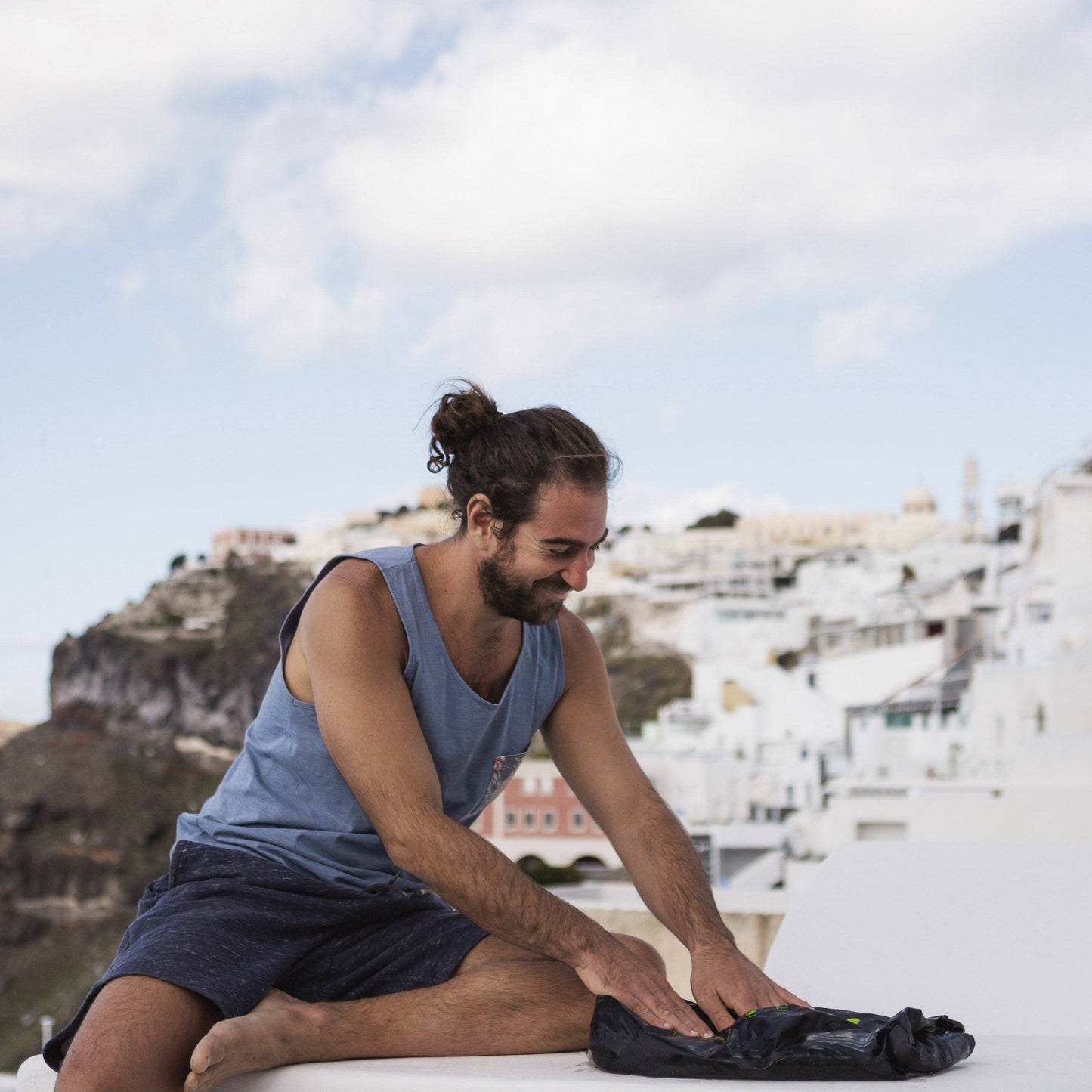 Great products
Great products, well designed and manufactured
Great products
Great products, well designed and manufactured
Black Scrubba Wash Bag
Lightweight, perfect for travel, hiking and camping. The black coloured wash bag is a great choice because it can be put in the sunshine to heat up the water for a warm wash for dirtier items. My Scrubba bag was smaller than I hoped and will only do a single daily change of lightweight clothing at a time. I only gave 4 stars because although the scrubba bag is very good, I believe the Scrubba bag is overpriced for what it is, especially when compared to a much cheaper dry bag that could potentially do the same job with a little user innovation.