Regular price
Sale price
$55.00 USD
Unit price
per
Sale
Sold out
 The Scrubba™ wash bag is the world's smallest washing machine and is perfect for apartment living, travel and camping.
 Featuring a flexible inner washboard, the pocket-sized Scrubba wash bag allows a machine quality wash anywhere in just minutes.  It is hygienic, self-contained, electricity free and easy to use, even in the smallest apartment or hotel room.  Whether you are using it at home to avoid Laundromats or planning your next travel or camping adventure, the patented Scrubba wash bag is the best way to wash clothes anywhere. Over 300,000 travellers, campers, home-users, backpackers, hikers and holiday makers have experienced firsthand the quality wash our internal flexible washboard delivers.
With a Scrubba Wash Bag you can:
Wash clothes wherever and whenever you want.
Avoid using public Laundromats.
Effectively clean your clothes with the help of hundreds of internal Scrubba™ 'nobules'
Pack fewer clothes and travel with a lighter backpack, bag or suitcase
Achieve a machine quality wash in just minutes with 6 easy steps.
Alleviate the need to ineffectively wash clothes in dirty hotel sinks
Avoid excess airline baggage fees by packing fewer clothes.
Save money and water when doing laundry while travelling. 
Wash up to 2 T-shirts, 2 pairs of socks and 2 pairs of underwear per load.
Features
Lightest washing machine in the world weighing around 150g (5.3 oz.)
Pocket-size and small enough to take anywhere
User instructions printed on the outside of the bag
Transparent window to monitor washing and water levels
Grip backing on the outside to prevent sliding on surfaces while washing
Air release valve
Doubles as a dry-bag. 
Specifications
Weight:
Weighs around 150g (5.3 oz.)
Dimensions: 
54cm x 32cm (when laid flat) - 21.3" x 12.6"  
16cm x 6cm x 6cm (when rolled for storage) -  6.3" x 2.4" x 2.4" 
View full details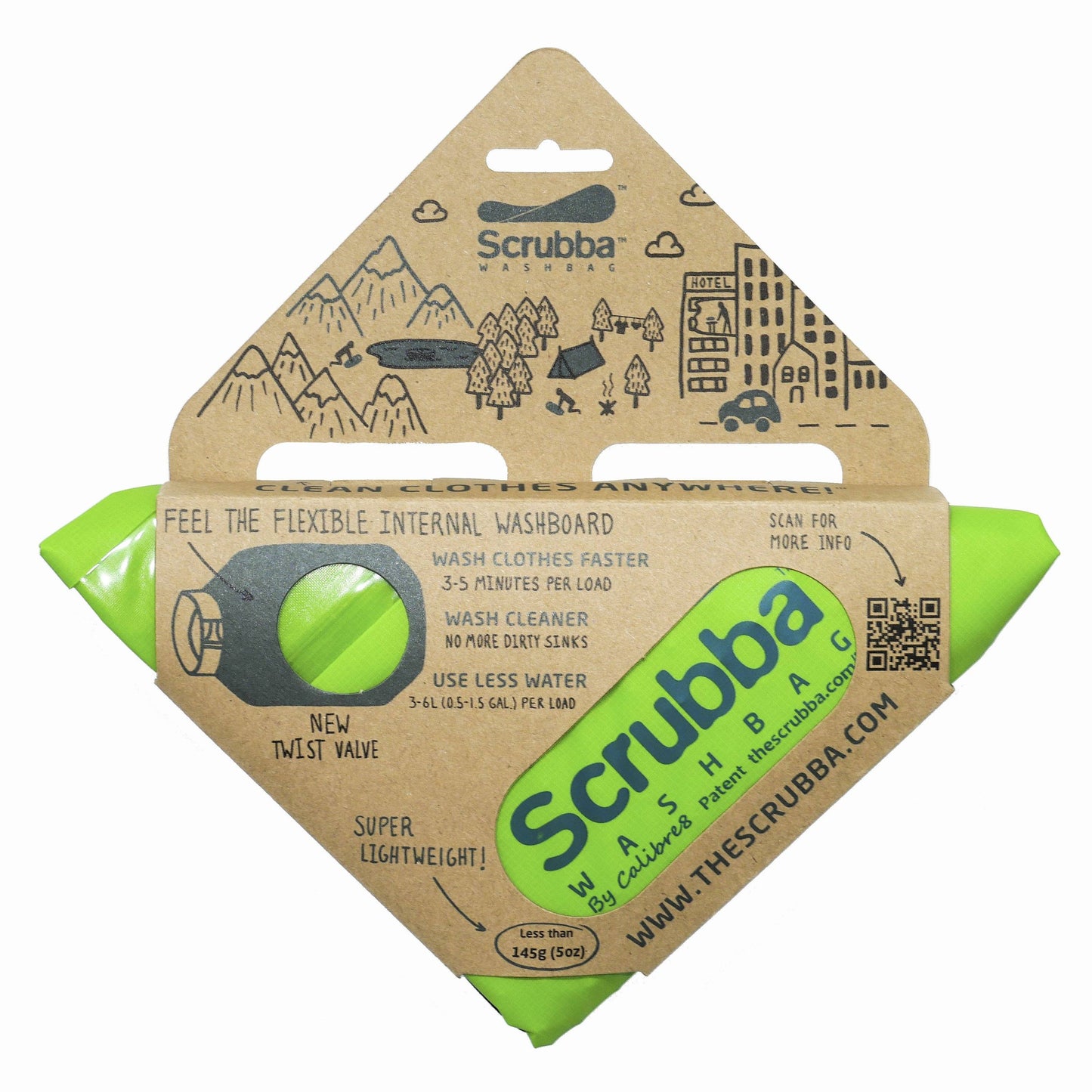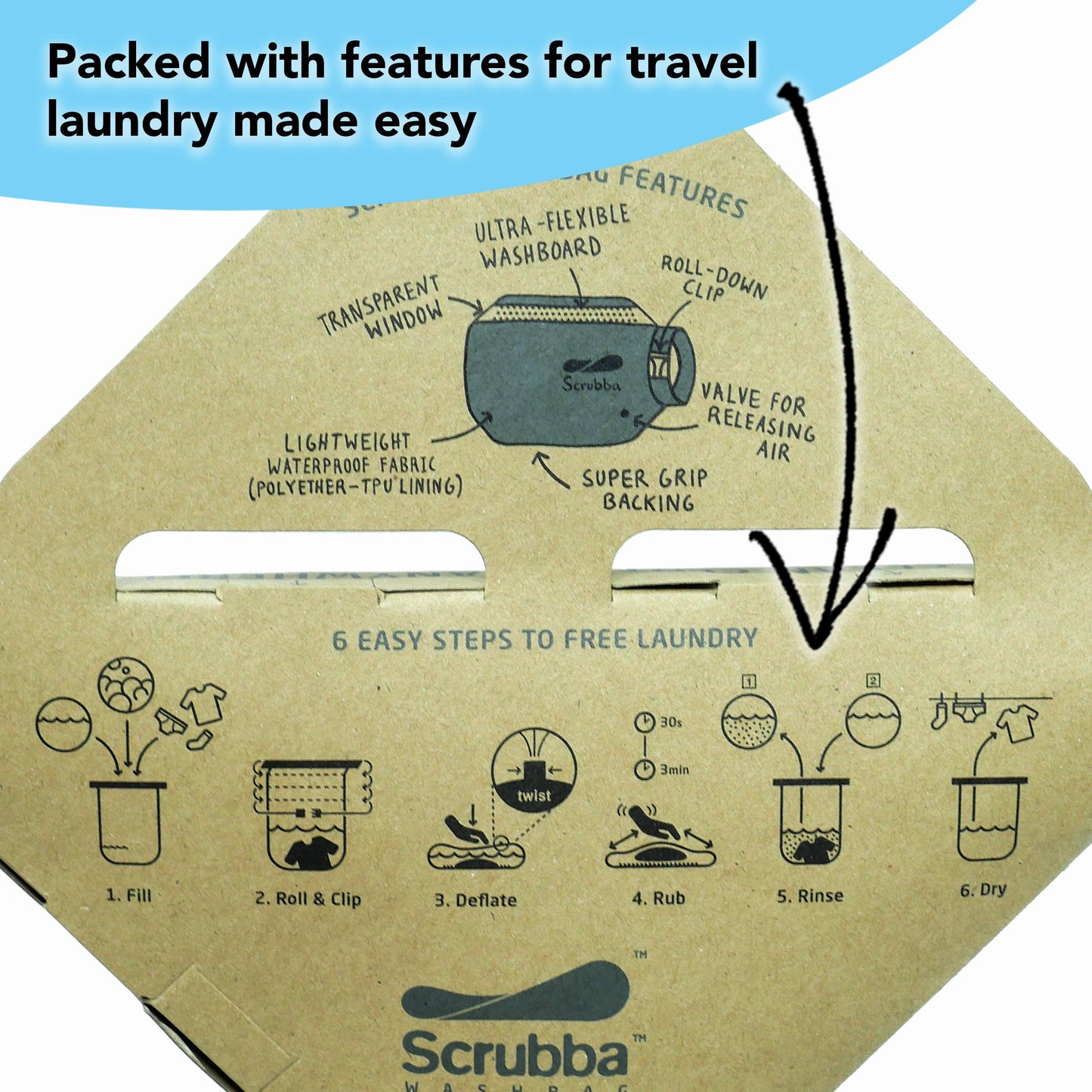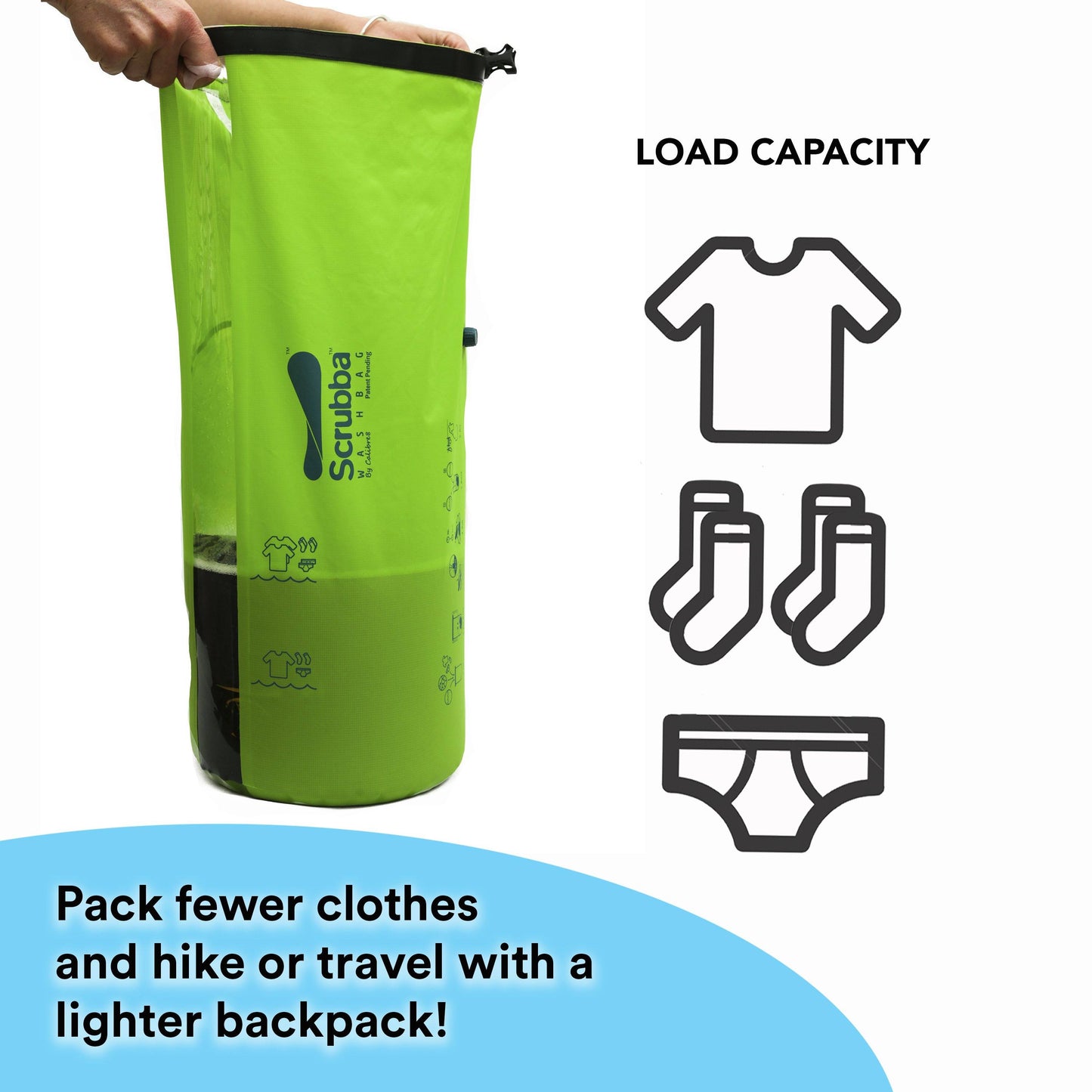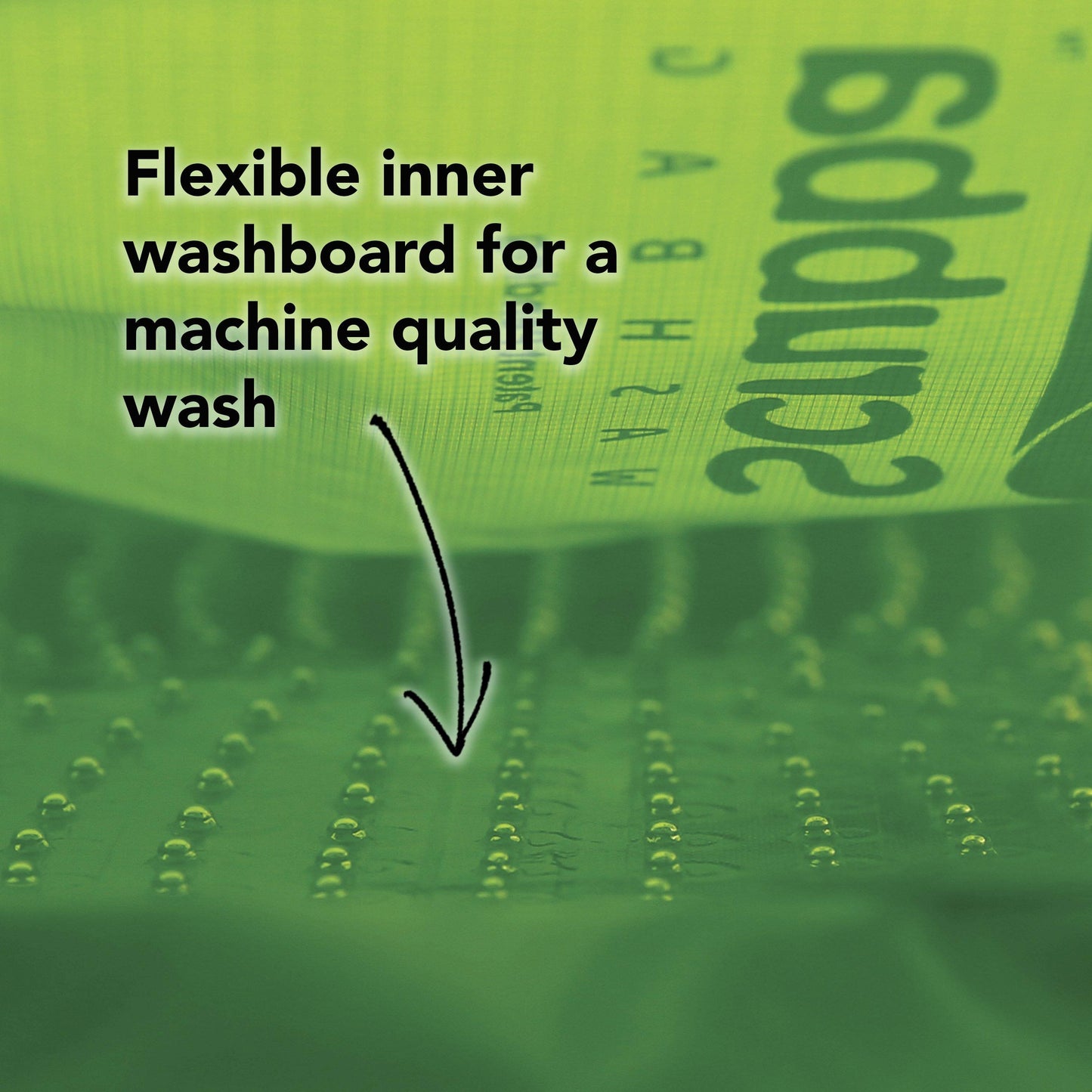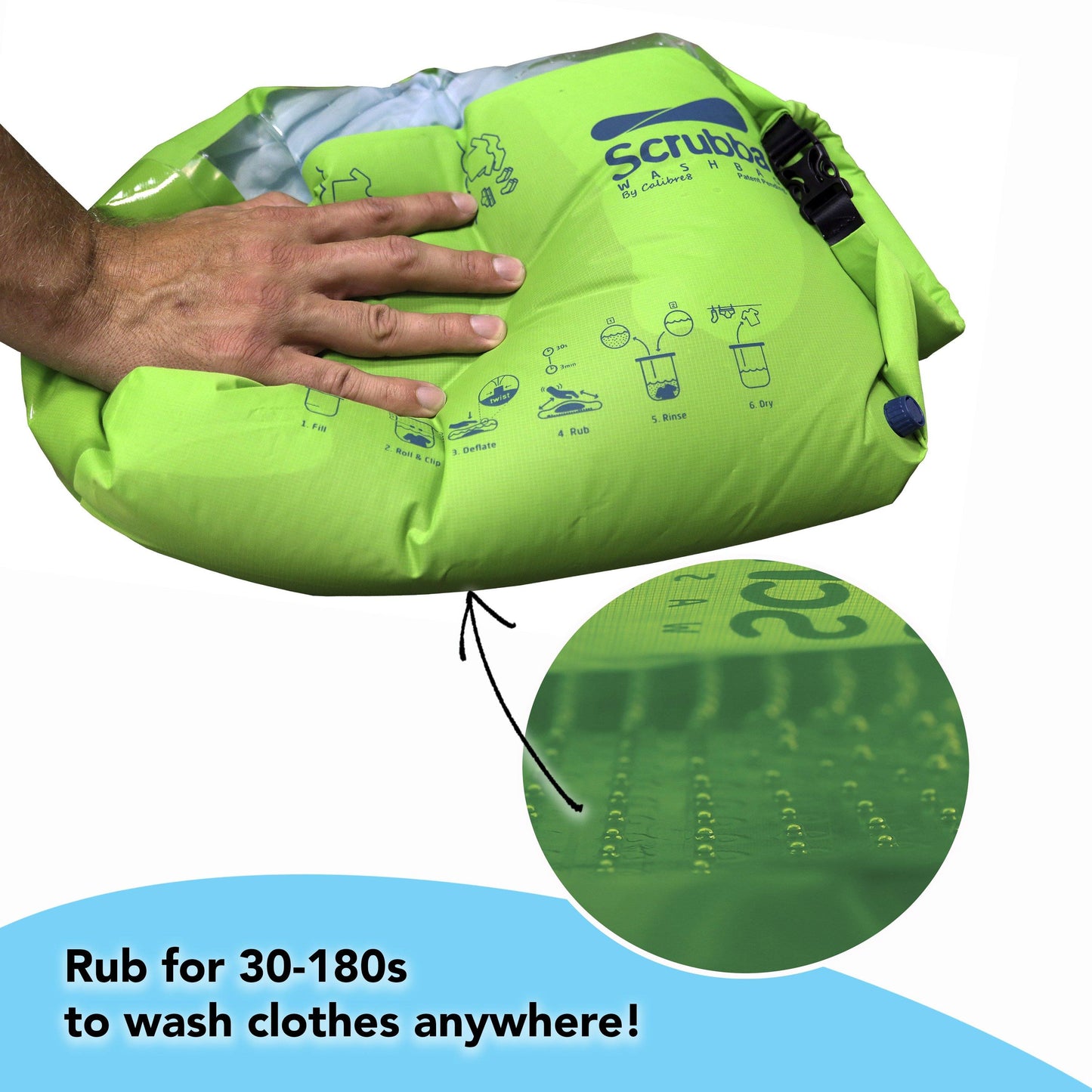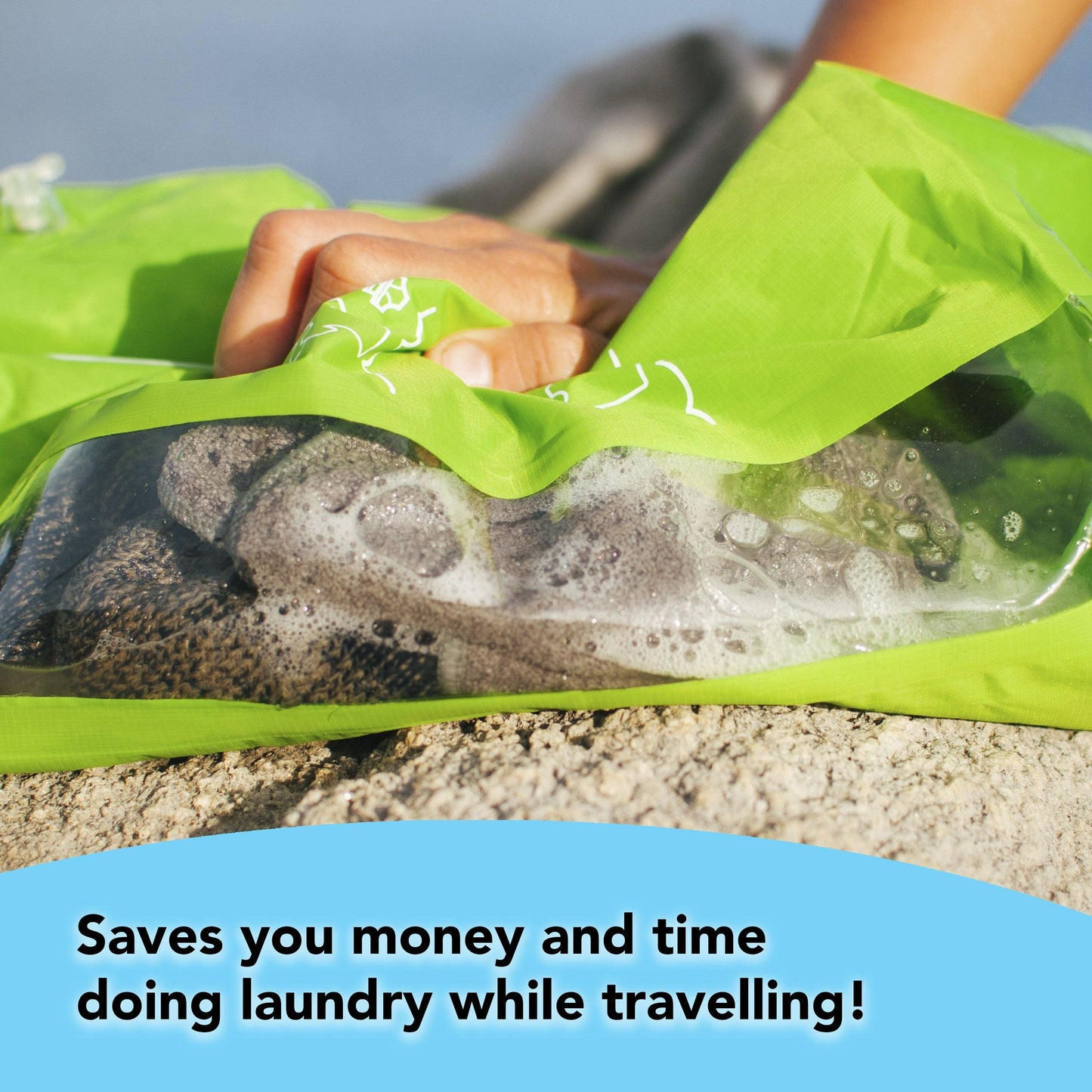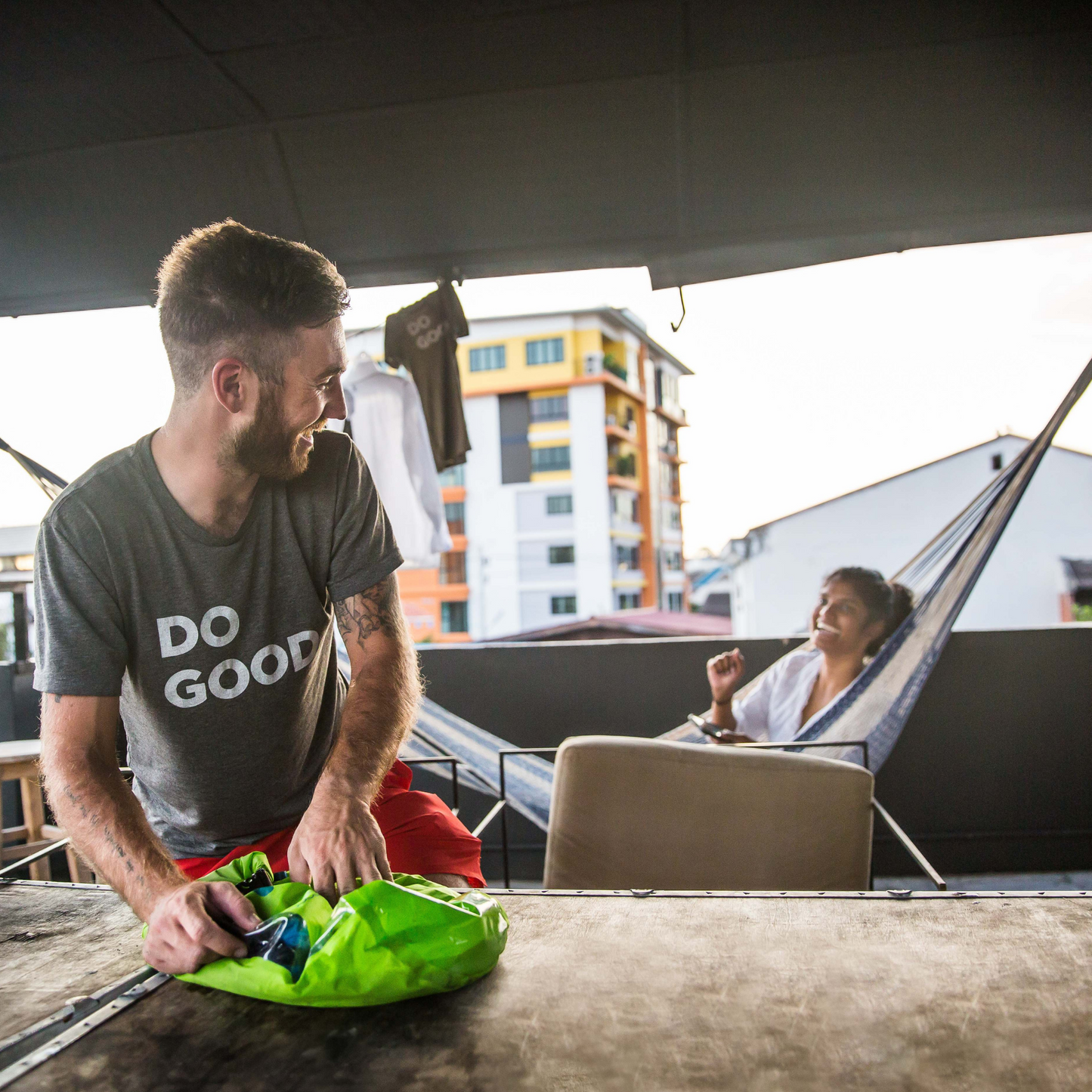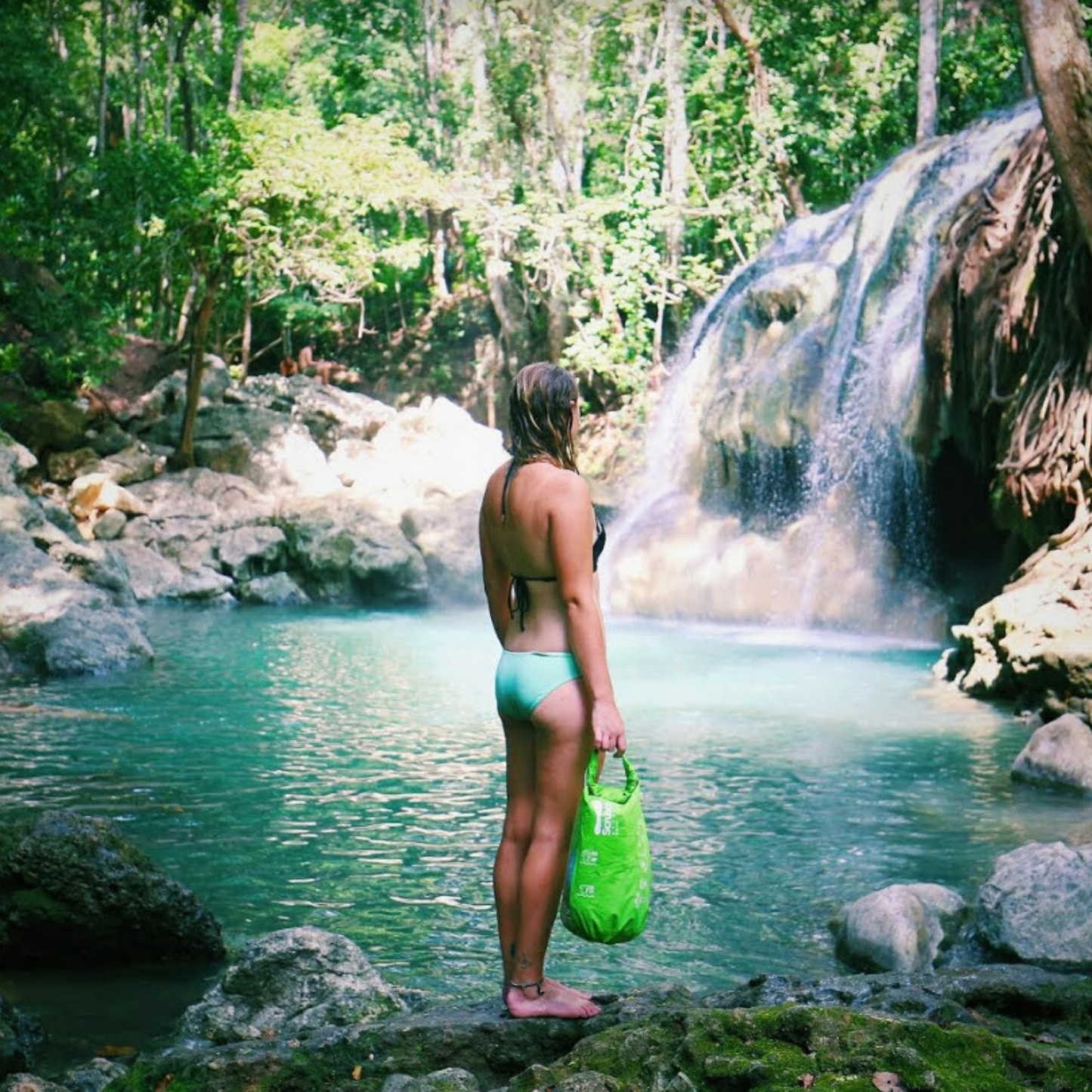 Good idea, but seems overpriced for a glorified dry bag.
Scrubba Wash Bag - travel washing machine
Scrubba Wash Bag - travel washing machine
Mariana Malmegrin
I haven't received the order yet, I can't give you any feedback on the product
No lo tengo
Todavía no me ha llegado el producto