Regular price
Sale price
$99.00 USD
Unit price
per
Sale
Sold out
Please note this product currently ships from China (est. delivery time 10-15 business days)
The Scrubba™ Wash and Dry Kit has everything you need to wash and dry your clothes anywhere.  The kit includes the new Scrubba wash bag with an improved easy to use twist-style valve.
This is your complete kit for washing and drying clothes on the go.  Wash your clothes with the world's smallest washing machine, the Scrubba Wash Bag. After washing, use the huge Scrubba towel to partially dry them and then hang the clothes on the Scrubba elastic clothesline or one of our inflatable Scrubba hangers.
Over 300,000 travellers, campers, home-users, backpackers, hikers and holiday makers have experienced firsthand the quality wash our internal flexible washboard delivers.
The Scrubba Wash and Dry Kit includes:
Scrubba Wash Bag - green
Washes clothes wherever and whenever
Achieves a machine quality wash in 3 minutes
Features a new easy to use twist-style valve for easy deflation
Wash up to 2 T-shirts, 2 pairs of socks and 2 pairs of underwear per load.
Weighs around 150g (~5oz.)
Folds to pocket-size.

Scrubba Packing Cell (blue, black or green - random selection)
Great for storing small items within your luggage
Lightweight with high content visibility through a transparent front window
Zipper opening for easy access
Measures 19cm x 19cm x 8cm

(7.5" x 7.5" x 3.2").

Scrubba Travel Towel
Perfect for partially drying clothes after washing them in your Scrubba Wash Bag and big enough to be used at the beach or to dry off after a shower
Made from soft microfiber fabric
Extra-large size at 64cm x 137cm (25.2" x 54")
Weighs only 170g (6oz.)

Scrubba Travel Clothes Line
Requires no pegs to hang clothes out to dry
1.5 metres long (un-stretched) - 60"

Scrubba Inflatable Coat Hangers
Great to hang clothing to dry or to store wrinkle free
Lightweight and compact at only 32g each (~1.2oz.)
View full details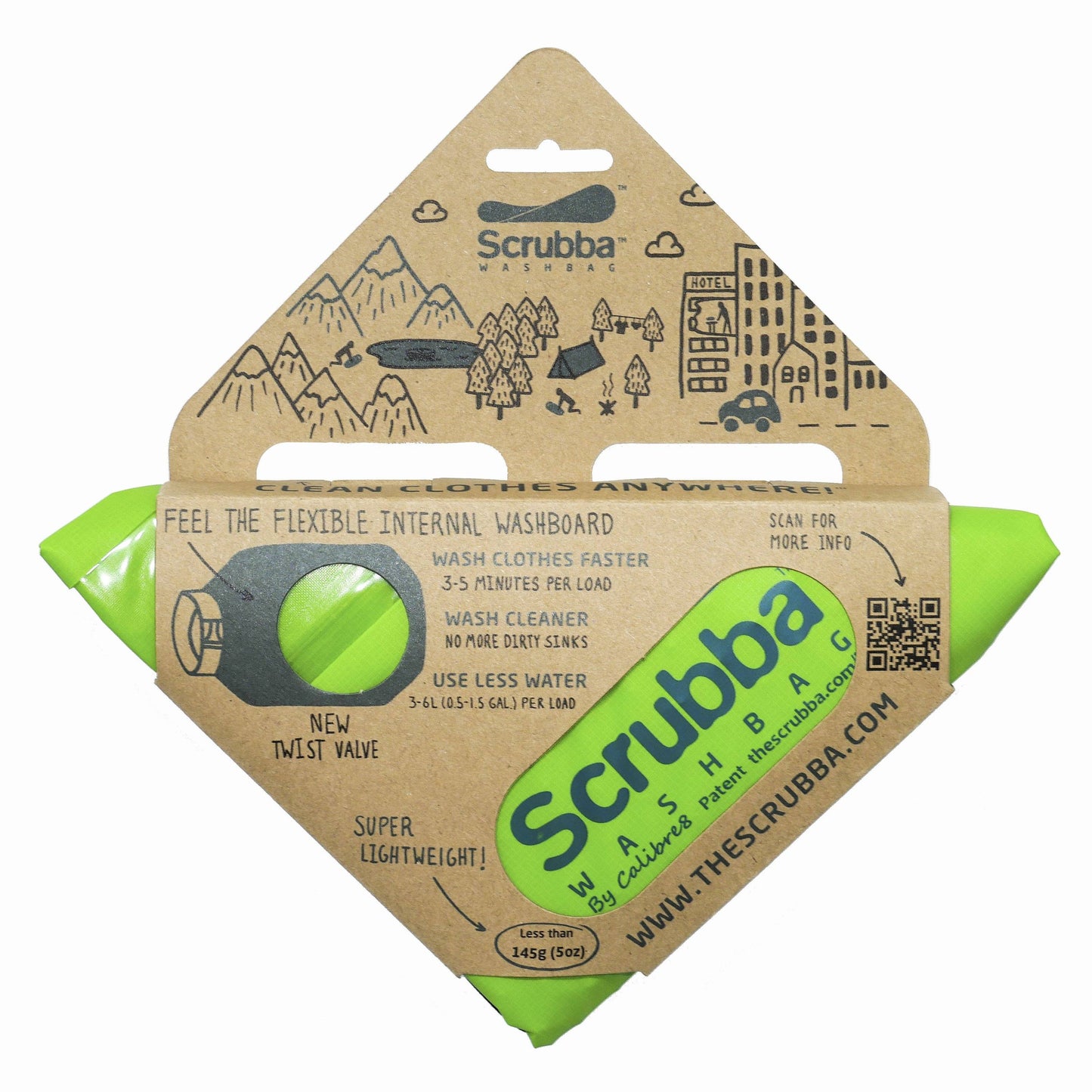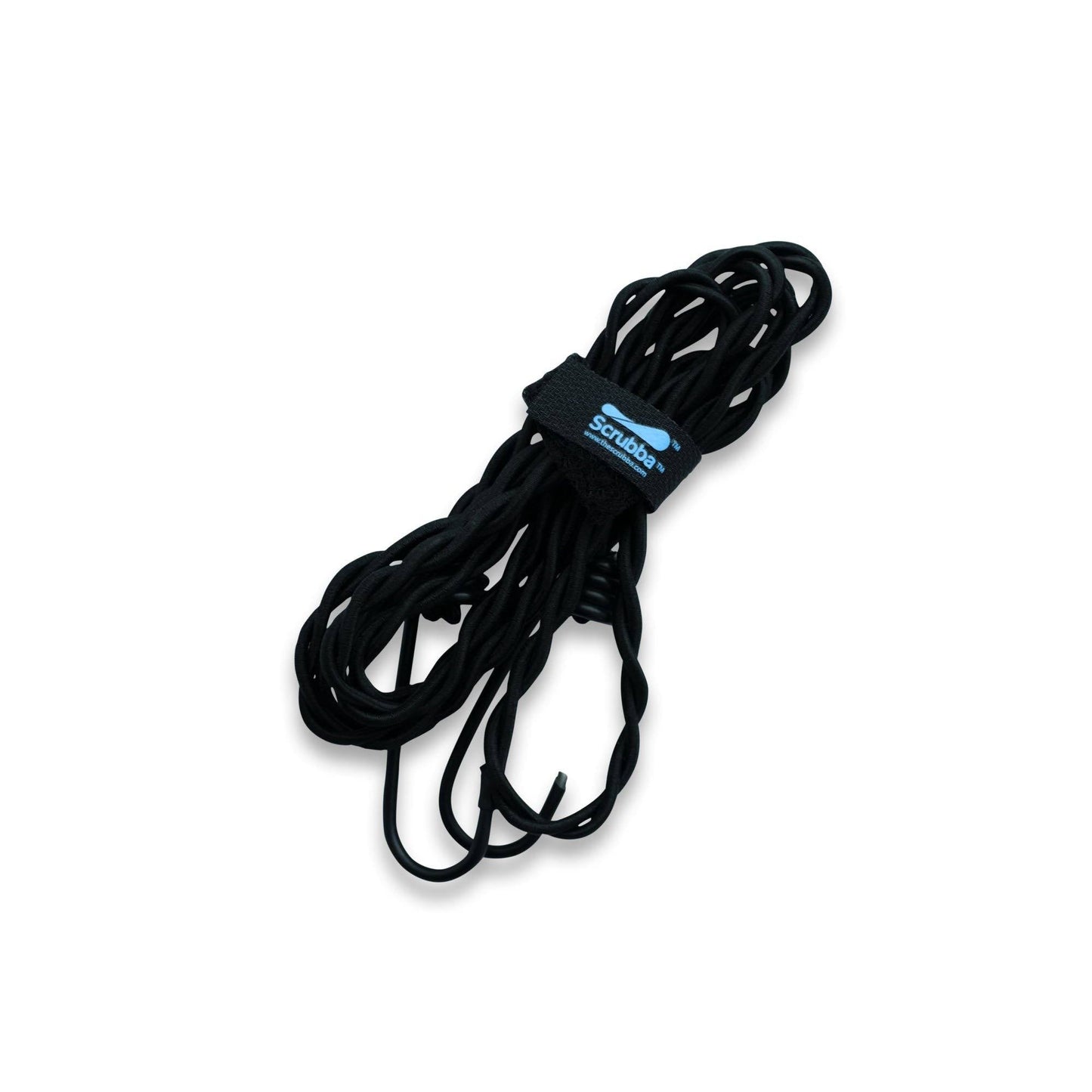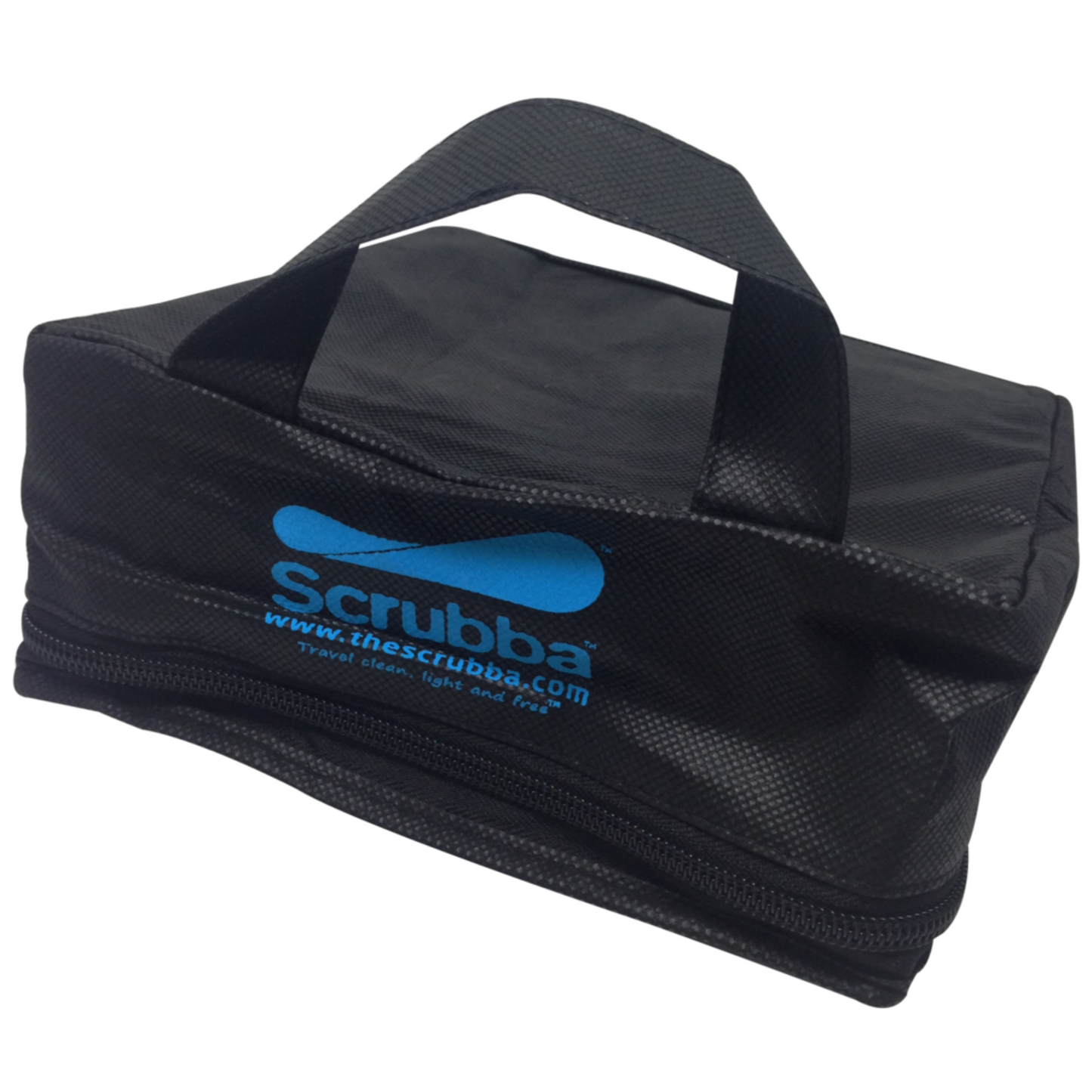 Game changer
lightweight and simple - ideal for backpacking trips.
Game changer
lightweight and simple - ideal for backpacking trips.
Scrubba bag
I like the idea, size and convenience if the scrubba wash bag for travelling. I only have one complaint being that I thought it would be water tight but sadly quite a lot of water seeps out through the opening after it has been closed off and lain down on a table. Tried various ways of closing the bag, In case I had done it wrong, but no, it still leaks
Scrubba bag
I like the idea, size and convenience if the scrubba wash bag for travelling. I only have one complaint being that I thought it would be water tight but sadly quite a lot of water seeps out through the opening after it has been closed off and lain down on a table. Tried various ways of closing the bag, In case I had done it wrong, but no, it still leaks
Love it. Space saver so easy to use. Don't need a lot of water